Large Format Printing NYC
Fast, Custom Large Format Printing in NYC
Large posters, backdrops, and banners are just a few of the large or wide format printing projects Thomas Group Printing offers. With our state-of-the-art, digital large format printers, we can handle jobs like digital C prints, concert and movie posters, pull-up or retractable banners for conventions and events, or graphic backdrops for red-carpet or branding events and press conferences. NYC customers can count on fast turnarounds and quick service– we promise on-time delivery by courier anywhere in the city's five boroughs. If you're outside of New York City, we also provide fast shipping anywhere else in the country.
We use a variety of printers and equipment to enable us to print on all kinds of materials, such as vinyl, besides the wide range of papers and other substrates available for large format printing. Dimensions for large or wide formats can go up to 5 feet by 10 feet, or larger in the case of step-and-repeat backdrops, which can combine several large printed pieces.
Some large format jobs we commonly do for our customers include posters, banners, pull-up banners, backdrops, booth and floor graphics, event signage, tabletop displays, and exhibits.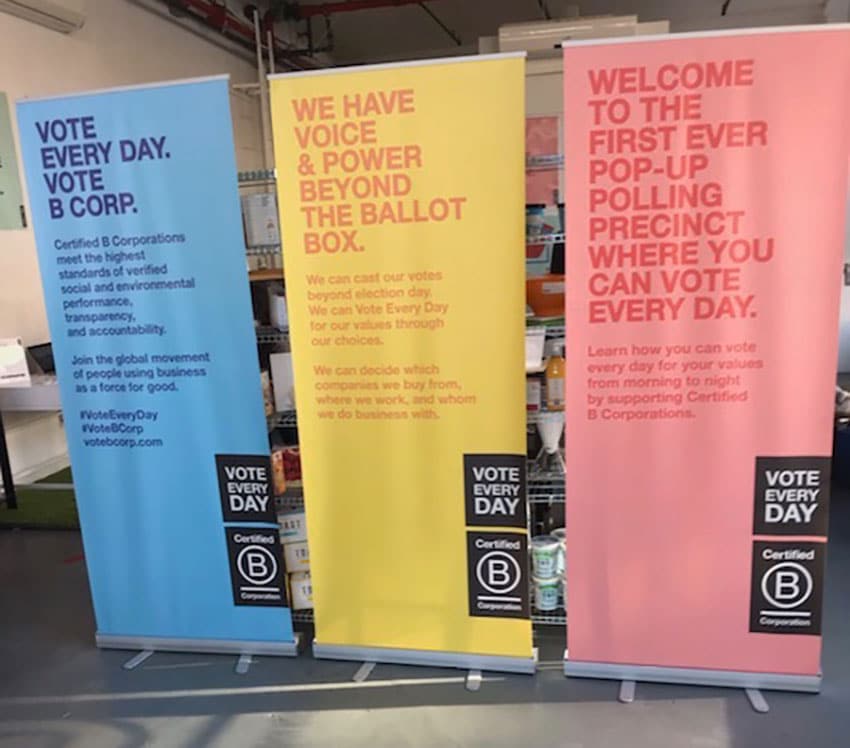 Large-Format Poster Printing
With our constant focus on quality, we deliver high-impact posters for businesses, trade shows, events, educational resources and many other purposes. Thomas Group can create oversize posters in different dimensions to suit any need.
Custom posters and prints can be made for commercial, fine art, and marketing uses, among others. You can choose from a standard set of sizes, or create your own, up to the highest dimensions we can print. Posters can be done on photogloss, semi-gloss or uncoated paper, whichever suits your project the best. There's no need to take your poster printing jobs to yet another printer when we can deliver customizable orders on your deadline.
Pull-Up Banners
Retractable or pull-up banners are a great way to look professional at promotional events or for branding initiatives. Portable and easy to use, retracting banners can be set up near a counter or sales space, behind a trade show or convention table, or to highlight services and products for your everyday customers. Setting up and breaking these down is easy, as they just retract into a handy base for carrying or storage. Sizes can include tabletop, 6-foot or full-backdrop retractable banners.
Step and Repeat Backdrops
These giant-size backdrops put your brand name, company logo or other graphics on a custom vinyl or fabric banner. You've seen them at red carpet events, press conferences and grand openings — anywhere a photo opportunity can take place. Step and repeat backdrops are an elegant solution to promotional considerations at events and do a great job of putting your brand or logo in front of everyone attending an event.
Digital C Prints
Thomas Group offers several options for size and style and can deliver your custom backdrop on a short turnaround thanks to our Manhattan location and fast, high-quality printing capabilities. As a fourth-generation, family owned and operated NYC company, we are proud to say quality and service are our top priority on every job.
Contact Us for a Quote on Your Large Format Printing Job
If you're looking for fast and hassle free service for your large format printing needs, get in touch with Thomas Group Printing today. We're proud to be NYC's large format printer of choice for thousands of happy customers and companies, but don't take our word for it, read our reviews below to see why!
Products Commonly Large Format Printed
Offset printing works especially well for large runs of materials. To learn more about products we commonly print in offset, click any of the project types below. Is the project you have in mind not listed? Just send a note to one of our print specialists and we'll be happy to guide you towards the best way to print your project. 
Backdrops 
Custom printed backdrops are commonly used at events or photography businesses for guests to have their photos taken in front of. Thomas Group Printing has the large format printing technology needed to produce stunning backdrops. 
Banners
If you're attending an event or trade show, a large banner can help draw attention to your display and reinforce your brand. Thomas Group Printing has produced large format banner prints for events held all over New York City. 
Step and Repeats
Step and repeats are a type of backdrop commonly used to show off the logos of sponsors at an event. Guests frequently have their photos taken in front of them. Step and repeats are great for brand launch parties and more. 
Posters
Whether you'r advertising an event, concert or conference, or just printing a large-format art poster, it's important that poster prints make a crisp impact. Thomas Group Printing has the technology needed to produce top-quality poster prints. 
Vinyl Banners
Vinyl banners are a fantastic form of outdoor advertising because they're durable and water resistant. If you're holding an outdoor event, concert or 5k, print your vinyl banners with Thomas Group Printing.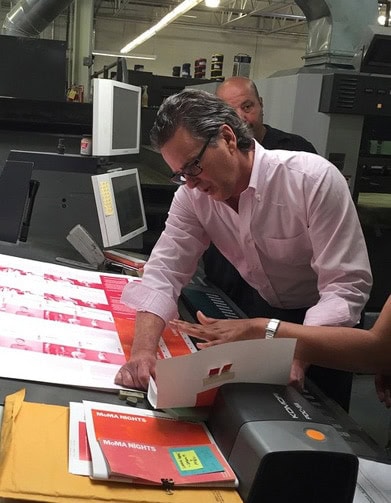 About Us
Thomas Group Printing NYC is a full service, commercial printing company with extensive experience in all phases of the printing process.We provide our clients with a broad range of sheetfed, web and digital print capabilities. Our state-of-the-art technology enables us to assist you with a wide range of products and services.
Since 1912, we've served some of New York's largest and most innovative companies with quality commercial printing services. We're proudly a fourth-generation family owned and operated company, so we know what it takes to earn and keep your business. 
Make an Impact with Print
In today's cluttered marketing environment you can still make a tangible, memorable impression on your customers with print. Convey your message in a durable, detail-rich format that they'll be able to hold, touch and share. Here are a few samples of projects our clients have created with us to do just that: