Fast Banner Printing Options in NYC
Our banner printing services cover several types of banners. Whether you need pull-up banners for a convention or trade show, or vinyl banners to stand up to indoor and outdoor use, there are printing options to cover any project.
A well-designed banner attracts immediate attention from customers or passersby, whether it's for a sale promotion or to direct pedestrian traffic at an event. Our graphic capabilities shine on banner printing jobs, giving you the means to attract a crowd with rich, full-color design and easy-to-read information at a glance.
Banner Options
Most banner printing jobs are done using our large format printing capabilities, also sometimes called wide format. The versatility of our large-format printers means we can print on a wide variety of materials and can make banners in many sizes.
Sizes for banners can go up to 5 feet by 10 feet, and they can be printed on paper, vinyl, canvas, and perforated vinyl,. Since we use digital printing to create our banners, you're not limited in design, color, or number of banners. Thomas Group can print just a few banners or as many as you need.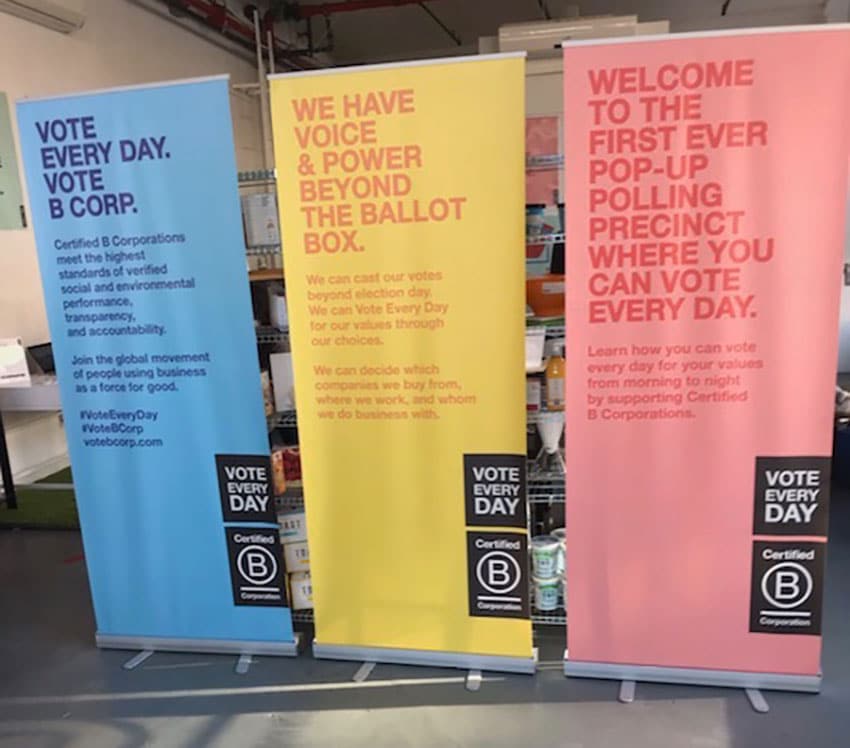 Pull-Up Banner Printing
Retractable or pull-up banners offer portability, ease of use and an eye-catching, professional look that's great for conventions, trade shows, promotional events or branding initiatives. Popular uses include setting them up near customer service and sales spaces, at trade show and convention booths. These banners come in different sizes, from tabletop stands to 6-foot banners to full backdrops, and retract into an included base for easy transport and storage.

Vinyl Banner Printing
These versatile banners are printed on vinyl, often for hanging or mounting during promotional campaigns, festivals, special school or business events, or anywhere else a high-impact visual message needs to be delivered. The material makes them great for both indoor and outdoor use.
Consult With Us
At Thomas Group Printing, we put the customer first with every job we do. As a fourth-generation family-owned New York City company, we've succeeded by providing great quality every time, and delivering on projects quickly. Our Manhattan location allows us to get your banners printed and in your hands as fast as possible — we include courier delivery service for any customer in NYC's five boroughs. Clients outside the city can take advantage of our fast shipping.
We're happy to give you a quote or answer any questions you may have. Connect with us about banner printing services at (212) 947-6400, or fill out the form below.
Why Print with Thomas Group?
We've been serving NYC's largest and most innovative companies with quality commercial printing services for four generations, so we have the experience and ability to make even the wildest projects a reality. We offer a few additional benefits for your convenience: 
Same Day Rush Printing
Need it fast? No problem. We move at the speed of the city. When submitting your project, ask us about our same day/next day printing options and we'll help you out with rush printing to bring your job from concept to reality quickly. 
Courier Delivery
Need your print job sent straight to your office? We provide our clients with courier delivery anywhere within New York's five boroughs. If you're located outside of the city, we ship nationwide. 
Pre-Press Services
With four generations of experience, there's little our seasoned pre-press team hasn't seen. We offer pre-press services to make sure your design files are in good working order before sending the job to press.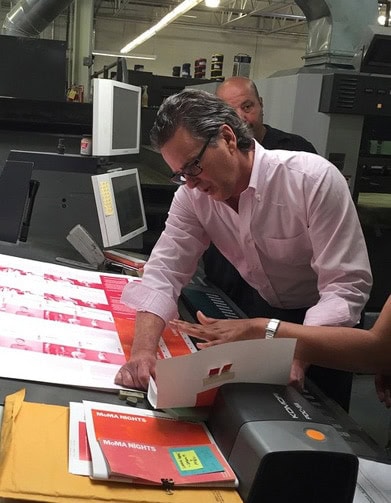 About Us
Thomas Group Printing NYC is a full service, commercial printing company with extensive experience in all phases of the printing process.We provide our clients with a broad range of sheetfed, web and digital print capabilities. Our state-of-the-art technology enables us to assist you with a wide range of products and services.
Since 1912, we've served some of New York's largest and most innovative companies with quality commercial printing services. We're proudly a fourth-generation family owned and operated company, so we know what it takes to earn and keep your business. 
Make an Impact with Print
In today's cluttered marketing environment you can still make a tangible, memorable impression on your customers with print. Convey your message in a durable, detail-rich format that they'll be able to hold, touch and share. Here are a few samples of projects our clients have created with us to do just that: