How to Effectively Communicate With Your Printer
Working with a commercial printer always takes some back-and-forth communication about the details of a print job, but you can save both yourself and the printer lots of time and confusion if you brush up on what you'll need to know ahead of time.
Print jobs, whether bound or unbound (we'll get into more specifics on that in a minute), require a lot of specifications and precise information in order for your job to be done successfully. Effective communication with your printer will help create a smooth, error-free project when it's all finished. We're always happy to talk clients through the details, but the more aware a client is of what we'll need to know, the better the outcome is likely to be for their job.
Giving us all the information we'll need to really make your project shine, in a clearly communicated way, also will mean we can be more accurate in our cost estimates and in providing you a realistic timeframe in which to expect your project.
Bound Projects
There are a few standard things we need to know about any type of project, like your project name, what quantity of it you'll need printed, and what you need the turnaround time to be. Then, because the process for printing things that will be bound in some fashion is different from unbound printed products, we need slightly different information for this type of project.
When you communicate with us about projects that will be bound, it's important to be specific and accurate about the type of binding you want, the page count, whether the book is printing in color or black and how the book, booklet or other project will be covered. These three things are listed together because it's common for people to forget to include any unnumbered pages, like covers, flyleafs and introductions, when they're describing a bound project.
Binding options include saddle-stitch for smaller booklets, wire coil bindings of various types for medium projects, and perfect binding (like a paperback book) for larger bound products. We'll want to know whether your project is "self cover" or "plus cover" at this point, too. The answer to this question has implications for both how the file is set up and how your pages may be numbered.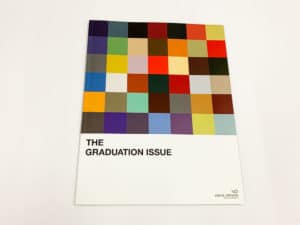 Self Cover vs. Plus Cover
Self cover means that just one weight of paper will be used for both the cover and the text pages. So, in your page numbers for us, you can just start with number 1 on the first page of your file. Plus cover means that the cover is a different type of stock or paper than the interior pages. We'll be printing that separately, so you'd number the first interior page as page 1, and leave the cover unnumbered.
Choosing paper stock is another step along the road to getting us all the right information. When you have a self cover project, it's typical for the entire project to be printed on text weight paper, although sometimes, it might all be done on a cover stock. Of course, with a plus cover project, you'll need to specify two different weights and stocks, to fit your text and cover separately.
More Specs
Let's talk about page size and measurements. This can be an area of some confusion, but what we typically need to know is the actual page size after folding and trimming, and including bleed measurements, if any. This is also the place to describe whether your project is portrait-oriented or landscape-oriented — but, in commercial printing, we call these two characteristics "upright" and "oblong", respectively. So, an example of these specs, for an average perfect-bound magazine, for instance, would be: 8″ by 10 1/2″ final trim size, upright, perfect binding on the 10 1/2″ side, 48 pages plus cover.
Color, finishing and cover details are next. Most projects have color either on the cover, inside, or both. We'll want to know the number of colors on the front cover, the inside cover, on regular text pages (also called "throughout" in printing terms), and on any interior illustrated pages, which might be three or four different pieces of information. This is important for press setup, though, and it's best if you specify rather than leave us guessing.
Finishing the Project
If there are any special finishes or coatings, tell us that too. Your cover may have special finishing needs, like perforation, scoring, die cutting, embossing, stamping, or laminating. Coatings might be on cover, text, or both, and may be only on one side, or on both. Let us know if you want spot coatings, aqueous coatings, or any other options. Design is a big factor here, and we understand that it can be hard to envision your desired end product with all these choices, so please consult with our press team if you're unsure about how these can be combined or how certain options will look.
Thomas Group also offers post-press services to get your bound project out the door just the way you need it. That can include shrink wrapping and packing for shipment, and even mailing preparation if needed.
Unbound Projects
Much of the information needed for unbound projects is similar, but you won't have to provide quite as many details. We still need to know a project name, quantity and desired turnaround time, what kind of paper stock you want to use, and all the specifics on colors and pages.
Page sizing is a little different with projects that only fold or trim, with no binding. We use the "flat size" of the project instead, with the width first. Flat size is how big the project is when it's all spread out flat. So for instance, if you had a simple banner, you'd give us its size in inches, first width, then length. If it's a folded project, like an invitation or a folder, we'd need the unfolded measurements of the item in the same format. Tell us about any bleeds needed with the flat size, too. Then, let us know what the final trim or final folded size is, and how many folds should be made to get there.
Unbound projects can have almost as many finishing options as well, so tell us about any coatings, scoring, die cutting, embossing, etc. that you need. Packaging and mailing are similarly available.
Follow Up With Us
Our favorite clients are the ones who communicate clearly and reliably throughout the whole printing process. There are a lot of moving parts, literally and figuratively, to getting your commercial print job done, and done well. It's important to keep following up and maintaining positive communication until your project is in hand. Printing isn't a "set it and forget it" kind of operation; every project we do is, essentially, a one-of-a-kind, custom manufacturing process. Complications, delays, and schedule changes are part of its nature, although we always do our best to deliver each project on time.
The best way, however, to avoid any obstacles or delays, is to have smooth, clear communication between the printer and the client. This will help result in the best quality project, finished right on your schedule with no hiccups. Get in touch with us easily here to learn more or discuss a possible project.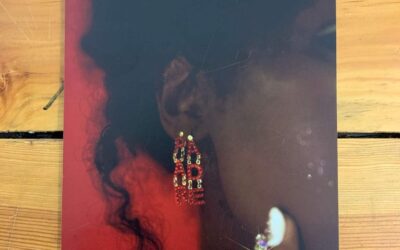 Choosing Digital Print Although the printing process may seem simple, there are actually many types of print processes that can be used for a project depending on the type of results you want to achieve with your project. Many people use digital printing for its...